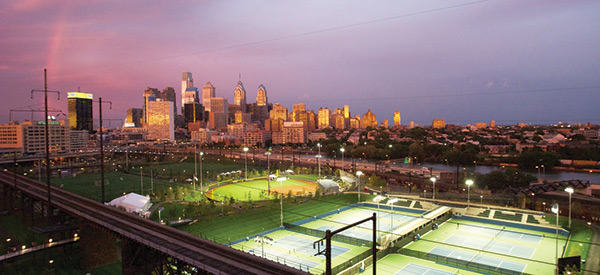 University of Pennsylvania
Penn is an Ivy League school with a rich history, dating back to its founder, Benjamin Franklin. In addition to being considered the first American university, Penn also had the nation's first student union, first school of medicine, first collegiate business school and even the world's first computer. Today, the Wharton School and the School of Nursing are perennial leaders in their respective realms for undergraduates, and the College of Arts & Sciences is distinguished on an international scale. Beyond its academic notoriety, Penn is a world-renowned research institution, a hub for multiculturalism, and an academic oasis in an urban setting.
The numbers: 9,682 full-time undergrads … 2180 median SAT (comparable to a 33 ACT) … $45,890 annual tuition, $12,368
annual room and board … 87 undergrad majors … ranked seventh among national universities by U.S. News … 12.6% acceptance rate. Extra credit: Penn Park, the 2011 transformation of the Schuylkill River's west bank, features a softball stadium, two multipurpose Astroturf fields, and 12 tennis courts, not to mention beautiful swaths of urban green space. Compare to: Princeton University, Johns Hopkins University, Georgetown University. Contact: 3451 Walnut St., Philadelphia, Pa., (215) 898-5000, upenn.edu.
» Return to the 2014 College Guide