King of Prussia resident James Thomas explored Arizona's capital and surrounding territory as a tie-in with a business trip. Taking advantage of already being in the area, Thomas extended his trip, allowing him to explore the natural surroundings, charming towns, and art and historical offerings. Here, he shares his recommendations.
About his trip: In July, I was sent to a business conference in Phoenix for several days. I'd never been to the region and figured since it's not a short flight that it would be fun to stay a little longer and see more than just the hotel. I'm glad I did. I ventured out to Scottsdale, where I was able to visit the Frank Lloyd Wright compound and hike part of the famous Camelback Mountain. On a recommendation from a friend, I drove out to Sedona for a day and also spent some time exploring Phoenix.
His recommendations
Restaurants: Southern Rail in Phoenix had amazing food and a great vibe. I really wanted to get a taste of southwestern cuisine while in Arizona. I had fried okra, which was crunchy and unexpectedly delicious. The ribs were also fantastic. The restaurant had a relaxed but trendy vibe, which would have been fun to visit with family or friends.
Accommodations: I didn't want too much fuss so I stayed at the hotel my company booked me at—the Hilton Garden Inn near the convention center. The hotel had a cool Art Deco vibe and the lobby area was amazing. They had all of the standard features, which I appreciated, and it made walking to area attractions very convenient. I loved that Symphony Hall was right next door and there were dozens of restaurants and cafes nearby.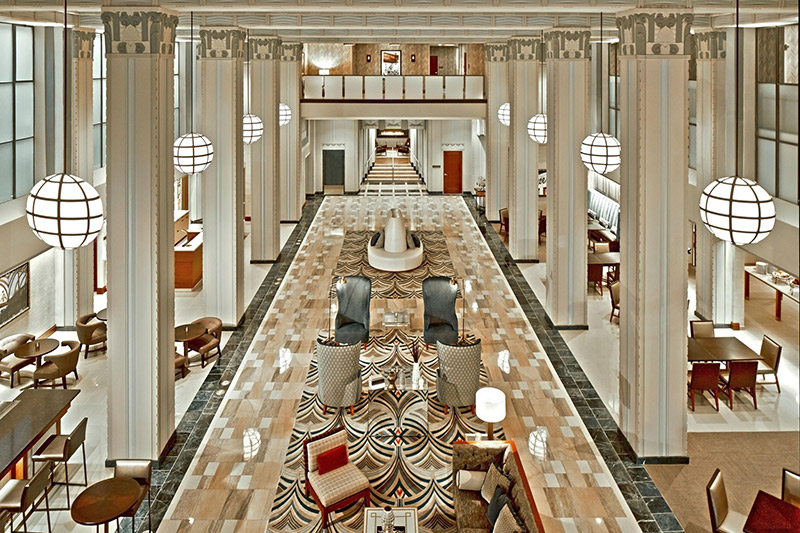 Experience: I'm a big fan of architecture and design so being as close as I was, a visit to Frank Lloyd Wright's Taliesin West was a must. I was able to take a guided tour of the compound and see some of the space where Wright had worked, which was a surreal and amazing experience. Afterward, I visited Camelback Mountain and did some hiking along the Echo Canyon trail. The views were impressive, but it was so stiflingly hot. I also paid a visit to Sedona on the recommendation of a friend. It's a two-hour drive from Phoenix, but was definitely worth it. The scenery along the route was pretty and nothing like on the East Coast. The mountains loom somewhat in the distance, and are covered with low shrubbery. I stopped at the Chapel of the Holy Cross, which is built into the beautiful red rocks, though it was quite busy. Sedona itself is quaint, but being it was summer, was overrun with tourists. Still, I'm glad I visited. One of the restaurants was even serving rattlesnake.
Something you won't find in guidebooks: On the way back from Sedona, I stopped at Montezuma Castle National Monument. The ruin is carved into the mountain and was a dwelling many years ago. It's quite ingenuous and hard to imagine how it was ever even created. There was a nice visitors center, as well, with history in the region. The best part was it didn't seem to be a huge draw for tourists, at least while I was there.
Gone somewhere cool recently? Want to be featured? Tell us about your trip here.