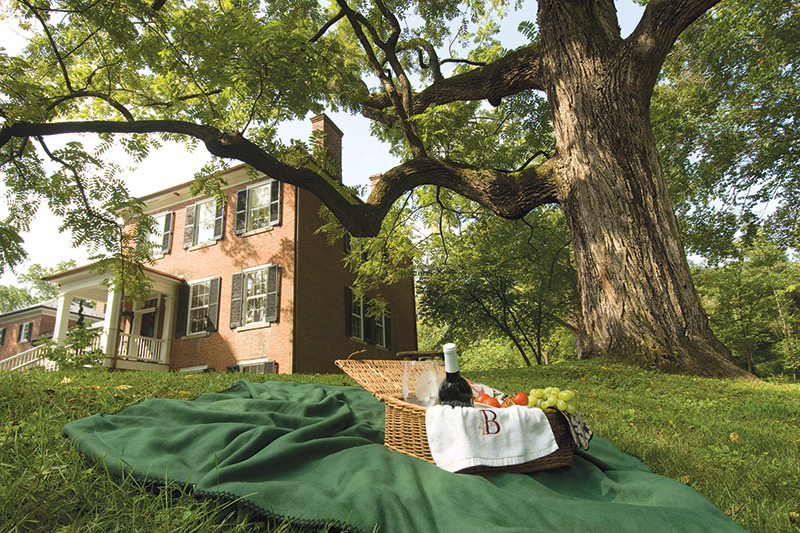 Braehead Manor
123 Lee Drive, Fredericksburg, Va.
(540) 361-2629
Cost: 160-$195.
Drive Time: Three hours, 15 minutes.
The Scoop: It is hard to believe that this intimate, three-guestroom B&B—established in 1859 and faithfully restored to period detail in 2011—was used as a hospital by Union troops during the Civil War. The walls have the graffiti, bayonet marks, bullet holes and carvings to prove it. Its spot on 27 acres inside Fredericksburg National Battlefield Park ensured its place in history.
Amenities: A romantic, candlelight breakfast is included with your overnight stay. Pets are welcome.
Don't Miss: D.P. Newton is usually a quiet person, but he comes to life when discussing the hundreds of Union and Confederate artifacts he's collected from nearby battlefields for his White Oak Civil War Museum.