5 Tips to Pick Your Photographer
Looking for a photographer reasonably priced, it's THE question. So, I'm going to give you the skinny from the inside. A little analogy for you, because I can't help myself. It's kinda like asking the question, I'm hungry can you recommend a restaurant, reasonably priced! Reccos could range from McDonalds to Cornerstone.
What's Your Goal?
Who do you want to capture? I know this sounds like a silly question. You want images of your family, obviously. But is your primary goal images of the kids together, individually or as a family?
What's YOUR Style? Your family's vibe is unique – are you classic, boho, trendy. This is critical to choosing a photographer who's right for you. Be sure to take a look at Instagram, do you like their images? If you are looking for light and airy but the photographers work is dark and moody – guess what your images are going to be?
WHAT do you want to capture? This is important. This is about style. Do you want to capture their tiny toes? Their little giggle? Their dimples? Their senior portraits? Do you want it posed or do you want it casual? Every photographer has a style, you need to be sure they can shoot for what you want!
What do you want to DO with your images? Are you looking for something to post on social media? Make holiday cards? Create artwork for your home? Does your photographer offer those products?

How Do You Define Value?
Value means something different to everyone. Some define value as a straight dollar value, the cheaper the better. Some define value as what you get for that dollar value. For instance, I have my dry cleaning delivered, to avoid one more errand on a weekend even though it costs more.
An easy way to determine how you define it. Do you pay for groceries to be delivered? Do you purchase prepared meals? Do you cut coupons? Do you buy less clothes that are more expensive because they'll last, or do you buy more clothes that are trendy and less expensive?
How much did you spend on the art you have in your home? Ok, so you might have a carefully curated collection. Or you might go to Home Goods and find a piece that matches your rooms décor. Either way, what did you spend? Would you be willing to not get that piece and instead spend it on a piece of wall art of your family that will be displayed in the same place, hopefully with a little more sentiment?

What's the Real Question?
So, I think the real question isn't, 'looking for a photographer reasonably priced'.  The real question should be, is there a photographer you love and why?
Check out your friends, see who they use, do they love the images? Are they convenient?  Do they have your vibe? But most importantly, did they capture the essence of the kids?
IF you can answer yes to all these questions then you should take a look at the photographer's website and look for the following:
Do they have a gallery of images that captures your attention?
Do they have the products you want – wall art, albums, etc.?
Are they professional, are they fully insured and do they have a process for everything (like do they have a plan if it rains; do they cover location fees (I've heard horror stories of a family left standing at a location because the photographer didn't pay the location and didn't want to get caught.)
Here's one honest answer from one portrait boutique owner: there is no right answer, there is no one answer, there is not one photographer (I wish there were, and I wish it was us).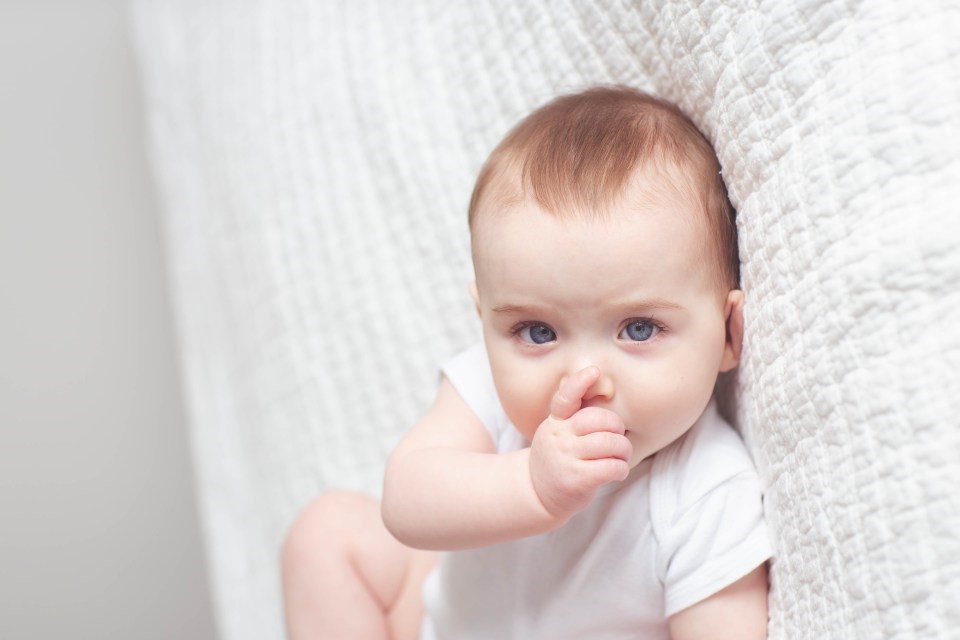 But think about these 5 things as you choose who's going to capture your memories:
VIBE: Does the photographer match your vibe and your style? Do their images touch your heart when you see them?
SAMPLES: Do they have diverse samples of their work (not just one or two families) posted on their website, Facebook and Instagram?
VALUE: Do they provide YOU with value
RETOUCHING: Are all of the images FULLY retouched?
PROs: Do they carry insurance, and do they cover all the cost of the shoot
PS: Ok, now one caveat because honestly, I see it everywhere and it scares the bejesus out of me. If you are looking for a newborn photographer, newborn safety is key. Please go with a professional, with a studio, one that carries insurance and is fully trained in safety. This isn't a learn on the job or by the seat of your pants kinda gig. This is YOUR newborn. They are fragile. They need to be handled with care. There is a right way and an unsafe way. Froggy, a wonderful pose if done in composite (if you don't know what that means, your photographer should) it isn't safe unless someone is holding the baby's head up and then photoshopped out of it. Here's the reason, a baby's spine can't support their head yet. Please, please, please do your homework.
xoxo
Lara
Founder/ Owner Ivory Tree Portraits             www.ivorytreeportraits.com
21 West Ave., Wayne, PA   610.710.4330  e: lara@ivorytreeportraits.com
Voted Best Family Photographer of the Main Line 2019/ 2020
What's this?
This content is made possible by our sponsor. It is not written by and does not necessarily reflect the attitude, views, or opinions of the Main Line Today editorial staff.