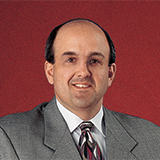 Bob Zakian
Third generation owner of Zakian Carpets, Bob Zakian follows the trends and offers his clients the choices and selection they are looking for in premium carpeting.
From left: New neutrals, new artistic patterns and textures
The New Neutrals
Gone are the days where we were limited to tans and beige if we desired a soft, complimentary background for our furniture and accessories. Today the new neutrals of grays and taupes fill the bill and provide a fresh look for the space. And don't overlook the soft greens and pale yellows.
Artistic Patterns and Textures
Can increase our perception of quality and elegance in a carpet. Why settle for carpet only as a room backdrop when it can be a primary design focus. Stylish for their look, but popular because they minimize the appearance of dirt and hide the vacuum marks.
From left: Innovative weaves and blends, stylish sculpting
Innovative Weaves and Blends
Thanks to enhanced manufacturing capabilities we are seeing innovative designs featuring carpet constructed of cut and loop yarns as well as high and low loop yarns. Flecks of color sprinkled against a neutral background give a fresh look to design a room around.
Stylish Sculpting
Growing in popularity. Variations in height and sculptured effects yield a bolder look and more distinctive styling and fashion appeal.