The List Compare the salaries of local execs, educators, politicos and more.
Page 2
Hot Businesses
From energy consulting to educational coaching, to marketing.
Page 3

The Art of Reinvention
Two hard-hit movers and shakers take a turn for the best.
Page 4
Cool Part-Time Job Alert …
Get in rhythm with the Hooters' drummer.
Page 5
 
Help Wanted
Unemployed? These places can help.
Page 6
PLUS:
• 11 Hot Degrees for 2010, Page 7
• Top jobs for 2009-10 graduates, Page 8
 
The List
Compare the salaries of local execs, educators, politicos and more.

THE EXECS
• Dennis Alter, Chairman/CEO, Advanta Corp., $1 million
• Frank Baldino, Chairman/CEO, Cephalon, Inc., $1,244,600
• Peter Boni, President/CEO, Safeguard Scientifics, $650,000
• Michael Browne, President/CEO, Harleysville Group, $621,923
• Vikram Dewan, President/CEO, Philadelphia Zoo (2008), $300,000
• James Duff, Executive director, Brandywine Conservancy (2007), $232,569
• Lynn Elsenhaus, President/CEO, Sunoco, Inc., $515,077
• Andrea Gilbert, President, Bryn Mawr Hospital (2007), $513,973
• Dennis Glass, President/CEO, Lincoln National Group, $1 million
• Frank Hermance, Chairman/CEO, Ametek, $1,120,984
• Joseph Redling, Chairman/CEO, NutriSystem, $1,297,385
• Brian Roberts, CEO, Comcast, $3,650,392
• Susan Spackman, Executive director, Chester County SPCA (2007), $90,819
• Gerard Sweeney, President/CEO, Brandywine Realty Trust, $1,080,000
• Elaine Thompson, President, Lankenau Hospital (2007), $523,631
• Robert Toll, Chairman/CEO, Toll Brothers, Inc., $1.3 million
FISCAL FITNESS
• In-home personal trainer, $60-$100/session
• Massage therapist, $25-$50/session
• Personal trainer, $60/session
• Pilates instructor, $25-$50/session
• Yoga instructor, $70/session
DOMESTIC DIVIDENDS
• House cleaner, $150 (six-bedroom home)
• Interior designer, $100-$150/hour
• Kitchen help (party cleanup), $30/hour
• Professional organizer (residential), $100/hour
• Stagers (residential), $75-$100/hour
EAT HERE
• Bartender, $6/hour, plus tips
• Busser, $3.50/hour, plus tips
• Chef, $65,000 (average)
• Host/hostess, $10-$12/hour
• Pastry chef, $40,000 (average)
• Pizza delivery, $5/hour, plus tips
• Server, $2.87/hour, plus tips
EDUCATE US
• Nursery school teacher, $31,500
• Professor, Villanova University (2007-08), $117,728
• Professor, Haverford College, $113,363
• Professor, Cabrini College, $84,486
• Rev. Peter Donohue, President, Villanova University, $0 (compensation paid to his religious order)
• Substitute teacher, Radnor Township School District, $100/day
• Superintendent, Lower Merion School District (2008-09), $195,000
• Superintendent, Radnor Township School District, $194,000
• Superintendent, Tredyffrin/Easttown School District (2008), $224,515
• Teacher, Radnor Township School District, $71,000
• Teacher, Tredyffrin/Easttown School District, $68,900
• Teacher, West Chester Area School District, $55,605
PUBLIC SERVICE
• Animal Warden, $58,902
• Children's Librarian, Lower Merion Township, $58,004
• Crossing Guard, Lower Merion Township, $14,283
• Director, Lower Merion Township Libraries, $86,443
• Director, Parks and Recreation, Radnor Township, $106,507
• Fire Marshal, Lower Merion Township, $86,729
• Michael Nutter, Mayor of Philadelphia, $167,440
• Police Captain, Lower Merion Township, $111,004
• Police Lieutenant, Lower Merion Township, $96,501
• Police Lieutenant, Radnor Township, $109,374
• Parking Attendant, Lower Merion Township, $40,327
• Patrol Officer, Radnor Township, $64,560-$79,751
• Police Officer, Lower Merion Township, $67,942
• Public Information Officer, Lower Merion Township, $82,639
• Sanitation Driver, Radnor Township, $56,107
• Refuse Collector, Lower Merion Township, $46,188
• Township Manager, Tredyffrin Township, $107,123
• Township Manager, Easttown Township, $120,834
THE SPORTING LIFE
• Andy Reid, Coach, Eagles, $3.5 million (estimated)
• Michael Vick, Quarterback, Eagles, $3,750,000
• Trent Cole, Defensive end, Eagles, $2,900,000
• Asante Samuel, Cornerback, Eagles, $8,895,000
• Cheerleader, Eagles, $400-$1,000/month
• Charlie Manuel, Manager, Phillies, $1.7 million
• Roy Halladay, Pitcher, Phillies, $14,250,000
• Brad Lidge, Pitcher, Phillies, $12 million
• Jimmy Rollins, Shortstop, Phillies, $8,500,000
• Jamie Moyer, Pitcher, Phillies, $6,500,000
• Jayson Werth, Right fielder, Phillies, $2,500,000
• Daniel Briere, Center, Flyers, $8 million
• Mike Richards, Center, Flyers, $5,600,000
• Scott Hartnell, Left wing, Flyers, $4,200,000
• Riley Cote, Left wing, Flyers, $525,000
• Elton Brand, Power forward, 76ers, $14,858,472
• Samuel Dalembert, Center, 76ers, $12,025,694
• Andre Iguodala, Shooting guard, 76ers, $12,200,000
• Thaddeus Young, Forward, 76ers, $2,105,400
• Nick Zimmerman, Right midfielder, Philadelphia Union, $20,100
• Alejandro Moreno, Forward, Philadelphia Union, $137,300
• Combined Team Salary, Philadelphia Union, $647,200
• Fran Dunphy, Head coach, Temple University men's basketball team, $661,000
• Jay Wright, Head coach, Villanova University men's basketball team, $1,983,769
THE REST
• Actor, Players Club of Swarthmore Theater (volunteer), $0
• Airline Attendant, $40,000
• Court Reporter, $2/page
• Babysitter, $12-$15/hour
• Dog Groomer, $25/hour
• Dog Sitter, $75/overnight stay
• Dog Walker, $15-$25/walk
• Freelance Writer, (national magazine), $1/word
• Gardener, Appleford, Villanova, $50,212
• Golf Caddy, $60/round
• Grant Writer, $22/hour
• Hairstylist, (experienced), $60,000-$125,000
• Hoagie Maker, Wawa, $8.50/hour
• Limo Driver, $8/hour, plus tips
• Nurse, $21-$30 (starting salary)
• Pharmacist, Acme, $113,360
• School Bus Driver, $20.15/hour
• Tutor, $75/hour
• Wedding Singer, $100-$200/ceremony
• Wedding DJ, $150/hour
• Wedding Planner, $125/hour
 
To return to the story index, click here.
Hot Business: Energy Consulting
Back in the mid-1980s, Downingtown's John Stravous started pcAge, one of the fastest growing computer businesses in the country. "I had a really good feeling about starting that company," he says.
It's the same feeling he had last year, when he decided to sell the Malvern-based company and venture into energy conservation, launching Energy Now. With a degree in mechanical engineering, Stravous always had an interest in solar power. And while it's still a major expense to install solar panels in the home or office, he learned that you could save a significant amount of money on electric bills by retrofitting existing fixtures. "Lighting is the biggest energy use for most companies," he says. "It's 30-60 percent of the electric bill."
Stravous just conducted a lighting audit on a company where he estimated a $28,000 annual savings. "It would cost the company $46,000 to get their lighting system upgraded," he says. "PECO is offering rebates; they qualified for $20,000. With what they'll save annually on their electric bill, the job would pay for itself in a year."
As for the tremendous response Energy Now is receiving, Stravous says, "People just want to know how they can save more money."
To learn more, visit energynowinc.com.
 
Hot Business: Educational Coaching
Villanova University senior Chris McKay is in high demand these days. It was only last fall that he formally launched Main Line Educational Coaching. Six months later, he's had to hire a staff of five coaches to help out. McKay isn't a tutor—and he's not running a learning center. He's an educational coach.
"I'm a swim and water polo coach," says McKay. "I realized that I could channel some of the same energies I use in coaching sports into helping students with their education."
McKay and his staff of college and graduate students help kids in grades 7-12 with time management, setting goals, identifying their learning styles and maximizing results. "Coaches are essential in sports and the arts," says McKay. "We're using those same qualities of motivation and positive reinforcement to help in the classroom."
McKay has plans on expanding his business locally in the five-county area, plus northern New Jersey and Connecticut. One day, it may even go nationwide. "Students really respond well to the one-on-one attention," McKay says. "Every student has the ability to learn how to become an independent thinker and learner."
To learn more, visit mlecoaching.com.
 
Hot Business: Marketing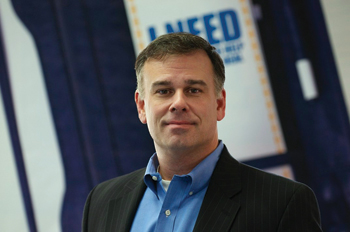 The idea was pure genius: Provide affordable marketing and advertising solutions to small businesses by launching the nation's first marketing agency in a high-profile retail environment. John Cooley, founder and chairman of The Marketing Department, had been formulating his plan for a decade. In January 2008, he launched his first location in Villanova. "People loved the concept," he says. "No one, however, could believe I was starting this business during one of the worst economies."
As it turns out, the timing couldn't have been more perfect. Small businesses were looking to re-brand themselves to attract new customers, while other entrepreneurial start-ups needed customized marketing materials. So far, the staff at the Villanova location has helped more than 180 clients. "Small companies can't afford the fees of a traditional advertising agency," says Cooley. "We offer access to an experienced marketing professional who can create the unique materials they need to grow quickly and inexpensively."
Last month, The Marketing Department opened another franchise location in West Chester—and more are on the way: Cooley expects to have over 100 by 2015.
 
To return to the story index, click here.
The Art of Reinvention
Two hard-hit movers and shakers take a turn for the best.
Tony DeFazio knew that one day he would launch his own PR agency. He just didn't know that day would come so soon.
After 14 years at the Ardmore-based Gregory FCA agency, DeFazio left in 2005 to lead the corporate communications department at American Financial Realty Trust. He'd expected his tenure to last longer than three years. "[But] there were early indications by the end of 2007 that the company was going to be sold," says DeFazio.
His job in jeopardy, DeFazio had to plan his next move. By the spring of 2008, he was part of an emerging group of "necessity entrepreneurs" around the country—people who start their own businesses when other income opportunities vanish. He used his severance as seed capital and formed DeFazio Communications. "I was working out of my home," he says. "I had no clients, but what I did have was the confidence and the experience to know that I could successfully run a business."
After years of helping other businesses, DeFazio suddenly found himself marketing his own venture, devoting countless hours to networking. Two years later, he now has an office in Conshohocken and a growing list of clients, and he's on the verge of making his first hire. "The first year in business certainly was a challenge—especially with the economy the way it was," he admits.
Facing a career transition like DeFazio's can be as frustrating as it is frightening—which is why Harleysville's Bart Ruff created My Career Transitions. "I went through my own transition a few years ago—and it was difficult," says Ruff. "I wanted to help people avoid some of the mistakes I'd made."
First, a person must take an inventory of their skills "to have a clear understanding of what values and skills they'll bring to their next employer," says Ruff.
And while it may be difficult to do so, it's imperative to remain optimistic. "Stay focused on what type of position you want and work toward learning about companies that offer those types of positions," he says.
Networking is key to learning about potential employers and spreading the word about your availability. Also, realize that finding a job—particularly in this economy—could take time. "This is not a quick process," says Ruff. "But you have to get yourself out there."
There was no hiding for Carole Felton when her business started to feel the effects of the recession. The Bala Cynwyd resident has owned her own marketing and PR firm since 1986, working with high-end builders and developers. But many of her top clients had to suspend her services when the real estate market plummeted. "This recession has been very hard," says Felton. "I didn't take it personally, though. My clients had to redirect their resources. Times are tough, and companies are really struggling."
The hardships presented a "pocket of opportunity" for Felton to reinvent herself on the side. She got her real estate license and is now an agent in Prudential Fox & Roach's Gladwyne office, where she specializes in the 50-plus age group. "Baby boomers are a huge demographic," says Felton. "This year, 52 percent of all homes on the Main Line will be headed by a boomer."
She's also writing for Distinctive Homes magazine—and, realizing the importance of networking, Felton assisted in the creation of the Ladies Lead Exchange. "Marketing and public relations will always be my true passion," she says. "Now I have additional resources and skills that I can bring to my clients."
 
To return to the story index, click here.
Cool Part-Time Job Alert …
Get in rhythm with the Hooters' drummer.
He's a founding member of the Main Line's most revered local band. He's played for thousands in countless stadiums around the world. He's recorded and performed with Rod Stewart, Alice Cooper and numerous other legends and superstars. He's Radnor's Dave Uosikkinen, drummer for the Hooters. And for $75-$100 an hour, he'll teach you his chops—at home or in the studio.
To learn more, visit daveudrums.com.
 
To return to the story index, click here.
Help Wanted
Unemployed? These places can help.
Women's Resource Center: The second and fourth Thursdays of the month, the Women's Resource Center hosts Career Guidance Over Coffee from 9:30 to 11 a.m. at the Gryphon Café (105 W. Lancaster Ave.) in Wayne. The center also offers free 30-minute individual career consultations from 7 to 8:30 p.m. the first and third Thursdays of the month at its Wayne office (113 W. Wayne Ave.). Call (610) 687-6391 or visit womensresourcecenter.net.
Joseph's People: An unemployment support group formed in 1995 at St. Joseph's Church in Downingtown, Joseph's People is led by volunteers, and there is no charge for services. Chapters in Downingtown, Berwyn, Media, West Chester and other locations provide support, guidance and counseling to the unemployed. Visit josephspeople.org.
My Career Transitions: A great resource for job-search strategies and networking, these monthly meetings are held from 9:45 to 11:45 a.m. on the second Saturday of the month (except August and December). Visit mycareertransitions.com.
 
To return to the story index, click here.
11 Hot Degrees for 2010
(According to the National Association of Colleges and Employers)
1. Accounting
2. Business administration/management
3. Chemical engineering
4. Computer engineering
5. Computer science
6. Electrical engineering
7. Finance
8. Information sciences and systems
9. Management information systems
10. Marketing/marketing management
11. Mechanical engineering
 
To return to the story index, click here.
Who's Hiring
Top jobs for 2009-10 graduates (according to the NACE).
1. Accountant (private and public)
2. Design/ construction engineer
3. Project engineer
4. Financial/treasury analysis
5. Management trainee (entry level)
6. Registered nurse
7. Sales representative
8. Software designer/developer
9. Teacher
 
To return to the story index, click here.