Standing Still
Kelly Simmons (Atria Books, 263 pages)
In her first novel, Rosemont's Kelly Simmons draws on her own struggles with panic disorder, weaving a riveting journey of a suburban mother and journalist who, after discovering a kidnapper in her home while her husband is away on business, gives herself up to the perpetrator to save her child. A percentage of the purchase price of each copy of Standing Still goes to helping women overcome domestic abuse and panic disorder.
---
Tale of Two Cities
The Brakes (Hyena Records)
We first told you about this local outfit in last September's music issue, and now we've got the CD to prove just how good they really are. Recorded live during a month-long dual-city residency at the Knitting Factory in New York and Milkboy here on the Main Line, Tale of Two Cities features 12 of the best performances. The Brakes' diverse musicality ranges from pure rock to blues and folk, with a few swinging jazz and orchestral notes thrown in for good measure. Top it off with sharp lyrics, and you've got one memorable CD.
---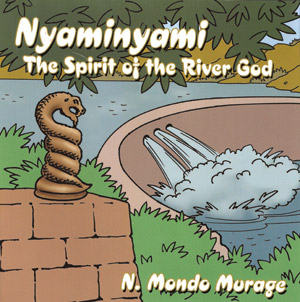 Nyaminyami: The Spirit of the River God
N. Mondo Murage (AuthorHouse, 18 pages)
Africa native and Haverford School computer teacher Nyaguthi "Mondo" Murage unveils her creative side in this story based on the events surrounding the building of the Kariba Dam around Victoria Falls in South Africa. Murage's version of this Tongan tale (traditionally told to children through walking sticks) is straightforward, educational and perhaps a wee bit political. Nyaminyami's message of respect for Mother Earth, those who came before us and those who follow, resonates in today's environmentally challenged times.