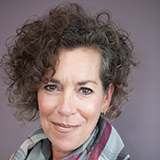 We Asked:
Robin Cohen, Founder Owner
Boutique W
What they do: A 30 year veteran of the retail industry, Robin has created Boutique W as the place where women go to be wardrobed. Robin sources designers from not just the NYC showrooms, but South Florida, California and even Israel, giving her customers exciting and varied options they do not see every day.
Location: Newtown Square and East Passyunk
Philosophy: Boutique W offers a welcoming space for women to easily try on clothes, and finding the look that works for them. Boutique W takes pride in the fact that they have developed an ardent following of women who come there for the shopping experience as much as the clothes. They like to say… Come for the Experience. Stay for the Clothes.
Trendcasting thoughts: Fall and holiday is about… details and warm color. From a rich russet to all shades of gray. Smart, stunning separates and accessories.
From left: Relaxed, bold, wild
Bold
Why it's trending: NECKLACE Go Bold! Go Black and Gold. Make a statement with this pendant necklace. Perfect complement to nearly any look.
Relaxed
Why it's trending: Sympli Style – Sympli offers a relaxed, effortless look that has become a lifestyle for many BW customers. Sympli's formula assures limitless possibilities for outfits that are customized for the body we are all learning to love.
Wild
Why it's trending: Snakeskin Handbag – Go a little wild. Vegan Leather Snakeskin tote in gray/black white tones – the go with everything bag! Jewel tones, the black and white mod trend or just your favorite jeans and a tee.