Kelsey Abernathy McLean. Photo courtesy Tessa Marie Images
Main Line personal stylist and fashion consultant Kelsey Abernathy McLean shares her fashion tips and her go-to products.
Her Style: Classic with a twist of fun.
When She Was First Smitten By Fashion: I was about 2 years old and smeared red lipstick all over my face and wore my mother's high heels. I still love red lipstick and high heels, the ultimate accessories of any girl's wardrobe.
Fashion Inspiration: For me, clothes are an expression of femininity. From highlighting the curve of a woman's waist to elongating legs with high heels, it's a celebration of being a woman. I'm disappointed with the current androgynous fashions—like square-shaped sweaters and dresses. I think femininity and masculinity should be celebrated, not hidden.
Indispensable Wardrobe Item: Riding boots.
Favorite Place to Shop: I love vintage and consignment stores and small local businesses. I recently found a sweet sweater at Twinkle Resale Boutique in Chadds Ford.
Fashion Icon: The 1990s supermodel era was a brilliant time for fashion and beauty. Linda Evangelista, Claudia Schiffer, Cindy Crawford and Naomi Campbell were absolute perfection. They were goddesses who "wouldn't get out of bed for less than $10,000 a day," as Evangelista said.
Best Fashion Buy: A pair of outrageous Louboutin pumps in mint condition for $250.
Thoughts on Aging: Do what you can to hold back the clock. Always wear sunscreen on your face, neck and hands. Use Retinol. Take collagen and vitamins. Exercise daily. Eat well. Smile a lot.
Indispensable Accessory: Heelho high heel inserts. They make it possible to wear heels in comfort all night.
Best Makeup Tip: Use eyelash primer before applying mascara. It will really highlight your eyelashes.
Favorite Fragrance: I don't tell because I don't want anyone else to wear the same scent. I have one perfume, and it's a secret.
Fashion No-No: Panty lines.
Why Fashion Matters: I didn't realize how much fashion really matters until after the pandemic. I noticed that people actually do go out in public in their PJs and Crocs with no makeup and messy hair—a hot mess. Fashion shows the world how you feel and care about yourself. I always think about that before I leave the house.
THE OUTFIT
Get the look: Think pink, from the palest pastels to vibrant fuchsia.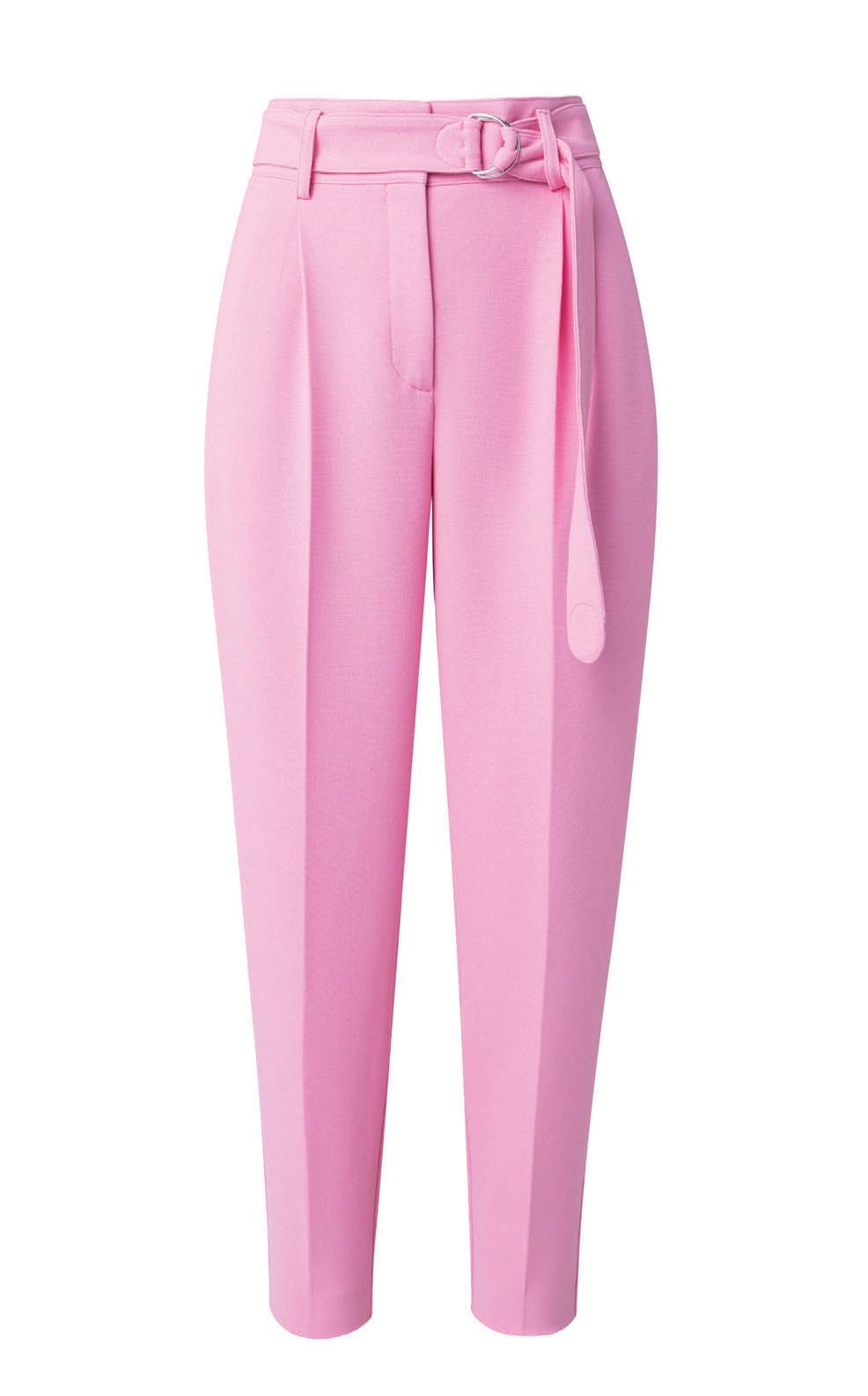 The LOVE JW original pendant coin is reimagined in pale dogwood enamel—a soft and delicate shade of pink. Starting at $278. Available at Jane Win, online or by appointment, Wayne, janewin.com.
Related: Meet Local Fashionisto Gregory R. Seitter of Boyds Philadelphia