Meet Main Line stylist Brooke Rounick. Photos by Tessa Marie Images
Main Line stylist Brooke Rounick shares her fashion must-haves, from her favorite brands to her go-to products.
Main Line Today recommendations are objective, unbiased and curated by the editorial team. If you buy something through our links, we may earn an affiliate commission at no cost to you.
HER STYLE: Timeless glamour. I love to add something elevated or unique to my look to make it my own. Individuality is important.
HER FASHION ROOTS: I've loved fashion since I was a young girl. My mom has always had an eye for fashion, and I was obsessed with raiding my grandmother's closets looking for her old hidden gems.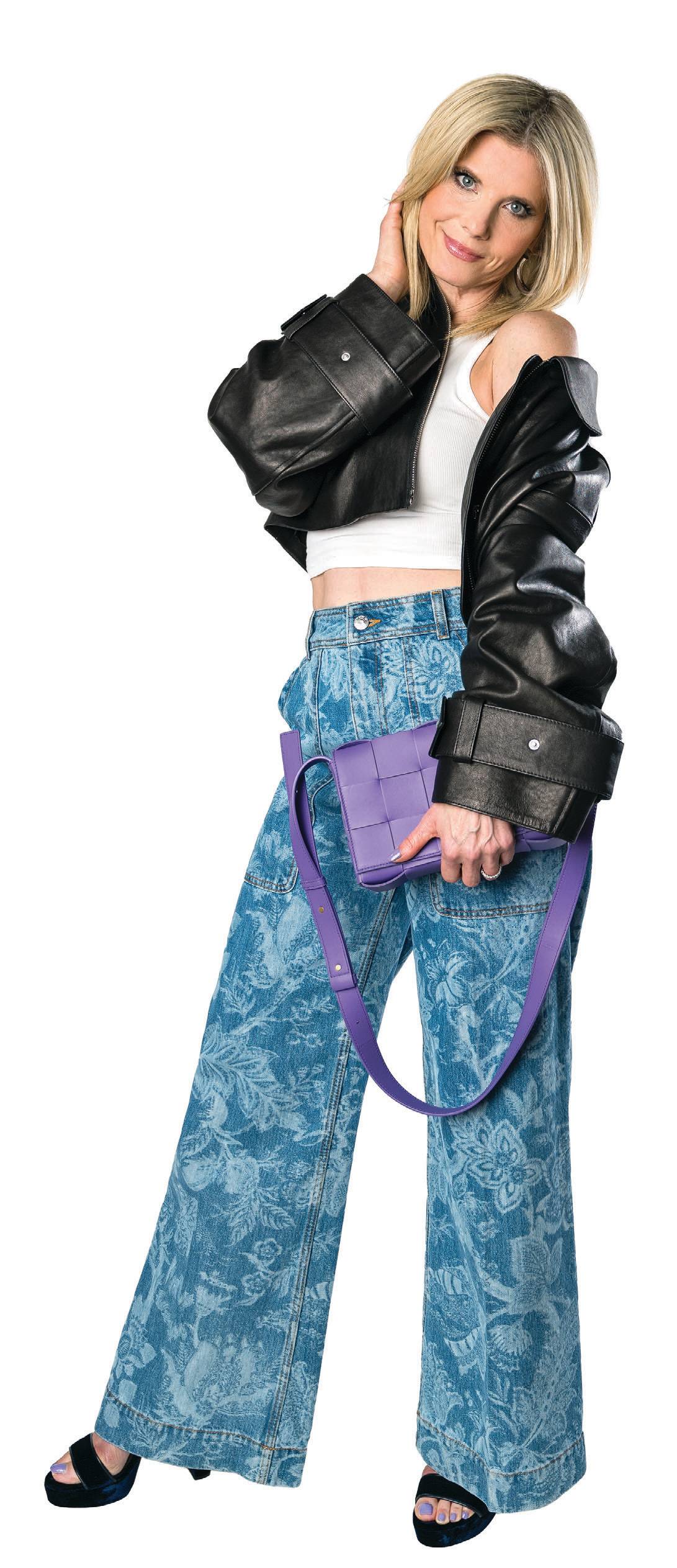 INDISPENSABLE WARDROBE ITEM: An iconic blazer is a timeless piece that should be a part of every woman's capsule wardrobe. The number of outfits you can make just using one blazer is endless.
HER FAVORITE LABELS: Saint Laurent, Dior, Michael Kors, Chanel, Khaite and The Row are my current favorite high-end luxury labels. I also love Veronica Beard, and I'm super excited that they just opened a store here in Suburban Square.
FASHION ICON: Many people inspire me, but I absolutely love the effortless style of Princess Diana and Jane Birkin.
BEST-EVER FASHION FIND: A vintage Saint Laurent Le Smoking Jacket that was on super sale.
THOUGHTS ON AGING: Growing older is a privilege, and with it comes wisdom and beautiful memories.
INDISPENSABLE ACCESSORY: My wedding band. It represents the love of my husband and me and our three beautiful boys.
MAKEUP TIP EVERY WOMAN CAN APPRECIATE: I wear a long-lasting, hydrating lip gloss in a neutral tone with a hint of color. My favorite is local Philadelphia makeup line Embellish Beauty lip gloss in rose.
FAVORITE FRAGRANCE: My mother-in-law got me hooked on Bond No. 9 fragrances. Not only do they smell delicious, but their bottles are beautiful. My favorite scent is the Hamptons, as it makes me think of my happy place.
FASHION NO-NO: Wearing things that are too tight or too small.
WHY FASHION MATTERS: Confidence is the heart of fashion. If you feel good, you look great and empower yourself to take charge of your own success.
THE OUTFIT