Photo by Michael Persico. Courtesy of Buena Onda
These 32 restaurants around the Main Line are serving up traditional and authentic international cuisine from across the globe.
When it comes to international cuisine, the Main Line region is full of hidden gems. From Japanese, Thai and Vietnamese options to Mexican, French, Italian and Latin flavors, these authentic eateries are the perfect places to expand your palate.
Agave Mexican Cuisine
We're addicted to the fish tacos, with mahi-mahi, red-cabbage coleslaw, sliced avocado and chipotle aioli. The fresh ceviche is another big draw.
1620 Baltimore Pke, Chadds Ford, (484) 770-8345, agavechaddsford.com
Aroma Mediterranean
Tucked away at the base of Valley Forge Towers, Aroma is the real deal for some exotic vegetarian options. Standouts include eggplant salad dip, ful medames (fava beans, tomatoes, lemon juice, garlic, parsley and olive oil) and lubieh (a savory stew of green beans, onion, tomatoes and garlic).
10104 Valley Forge Cir, King of Prussia, (610) 337-9300, aromamedcuisine.com
Bam Bam Kitchen
A funky spot that beckons those who prefer a bit of spice in their diet. And there's certainly some pop to Bam Bam's bibimbap—white rice with vegetables, chicken, tofu or another protein, egg and a potent house-made sauce.
31 E Lancaster Ave, Ardmore, (484) 844-7827, order.bambamkitchen.com
Birchrunville Store Cafe
View this post on Instagram
Be prepared to make reservations months in advance for this quaint BYOB institution—and it's easy to see why it's so popular. Chef Francis Pascal hails from France, and he and his delightful wife, Nui, have perfected an extraordinary dining experience over the past 24 years. The onetime general store is an utterly charming backdrop for revolving seasonal preparations of crispy pan-seared pheasant, goat cheese croquettes, milk-fed veal tenderloin and more.
1403 Hollow Rd, Birchrunville, (610) 827-9002, birchrunvillestorecafe.com
Bua Loy Thai, Laos & Vietnamese Cuisine
The dumplings, pho and red curry are all outstanding, but don't leave without trying the house-made Laotian sausage, stuffed with ground pork, lemongrass, lime leaves and onions. Sticky or basil fried rice is the perfect accompaniment.
300 W Lancaster Ave, Devon, (610) 341-8162, bualoycuisine.com
Buena Onda
View this post on Instagram
Jose Garces' Baja-inspired menu features seafood and classic tacos, bowls, nachos, guacamole, chips and salsa, churros and more. The Red Chili Short Rib Buena Bowl is the perfect winter weekend comfort food.
226 N Radnor Chester Rd, Radnor, (484) 430-4900, buenaondatacos.com
Cafe Baladi
Owners Imad and Nadia Slim have cultivated an underground following of fans who'd love to keep this place a secret as long as possible. The phenomenal falafel—made with ground chick peas and no fava filler—is the centerpiece of the Lebanese-focused menu. Look for a refreshed interior any day now.
235 Lancaster Ave, Malvern, (856) 272-6339, cafebaladirestaurant.com
De La Terre
View this post on Instagram
New to the area, this buzzed-about BYOB is one to keep an eye on. The menu looks exceptional, with elevated French offerings like onion soup with beef jus, sherry, country bread and gruyere and a braised lamb shank with celeriac soubise, pomegranate, mint and lamb jus.
47 W Lancaster Ave, Downingtown, (610) 269-2431, delaterrebyob.com
Dolce Zola
The buttery, nutty pistachio pesto with sauteed shrimp is extraordinary here. Head to the cozy courtyard out back in warmer months.
134 E Gay St, West Chester, (484) 887-0760, dolcezola.com
Dua Mediterranean Kitchen
View this post on Instagram
This enticingly varied BYOB just took over the former Tin Lizard Brewing Company space. The chargrilled octopus is already getting raves from diners, as is the fresh pasta bar. The second floor offers intimate dining, with a festive outdoor roof area in warmer weather.
1000 W Lancaster Ave, Bryn Mawr, (484) 380-2053, duarest.com
Estia Greek Tavern
It's all about the lamb at Estia—three marinated chops charcoal-grilled to juicy perfection and served with Greek fried potatoes and tzatziki. The stellar selection of Greek wines is also worth mentioning.
222 N Radnor Chester Rd, Wayne, (484) 581-7124, estiarestaurant.com
Fattoush Mediterranean Cuisine
This roomy, unassuming BYOB continues to wow in-the-know diners with its authentic selection of well-presented plates. The Kafta Platter is a great place to start—four tender beef-and-lamb meatballs served with rice, creamy hummus and fresh tabbouleh.
182 Lancaster Ave, Malvern, (484) 568-4465, fattoushhealthydining.com
Kumamon Ramen
Any ramen option will impress at this recently opened counter-service spot, with a vibrant interior design that's an anime lover's dream. The tonkotsu (marinated pork, bamboo, fishcake and mushrooms) is perfection—and don't balk at the bacon-wrapped quail eggs.
348 N Pottstown Pke, Exton, (610) 808-6468, kumamonramen.com
The Latin Corner
At this modest family-owned place, the food is the real deal—especially the mofongo (smashed plantain) with slow-roasted pork or oven-baked chicken. And good luck finding Mom's Cuban Patty anywhere else.
13 Riverside Dr, Spring City, (610) 948-3207
Michoacana Grill
This no-frills corner spot offers ultra-fresh preparations of Mexican classics, plus killer fish tacos. Drizzle on some house-made hot sauce to kick it up a notch.
201 S Union St, Kennett Square, (610) 444-8979, michoacanagrillkennett.com
Manayunk Indian Grille
We don't mind paying a few dollars more for the authentic fare here. Highlights include the lamb vindaloo, with its perfectly spiced sauce (not too sweet). Speaking of spice, the staff is happy to honor your heat requests.
4425 Main St, Manayunk, (215) 621-7929, manayunkindiangrille.com
Miss Winnie's Jamaican Jerk
View this post on Instagram
Miss Winnie's is a welcome outlier in a West Chester dining scene that could use a little more culinary diversity. The centerpiece of the jerk chicken platter is a marinated boneless thigh that tingles the tastebuds with a flurry of smoked paprika. Parking is a challenge, but curbside service is available if you call ahead.
211 E Market St, West Chester, (484) 266-0508, misswinnies.com
Nectar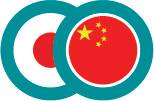 This much-adored institution had a tough year after the unexpected loss of executive chef and co-founder Patrick Feury. Thankfully, Kenny Huang is carrying on Nectar's five-star Asian fusion tradition. Bar bites don't get any better than the dim sum bento for two, with edamame, chicken curry and pork dumplings and a vegetable spring roll. Expect a wait on weekends.
1091 Lancaster Ave, Berwyn, (610) 725-9000, tastenectar.com
Opa Taverna
View this post on Instagram
Reservations are recommended for one of the most popular dining establishments in West Chester. The décor is inspired by the Greek Isles, and the menu backs it up. Authentic standouts include the creamy avgolemono soup, made with egg yolk and lemon juice. For a pair of hearty appetites, the Meat Lover's Platter satisfies with pork gyro, Greek meatballs, loukaniko, chicken and pork souvlaki. The baklava is divine (if you can save room).
40 E Gay St, West Chester, (610) 696-4100, opataverna.com
Pho-losophy
Sweet rice-flour noodles and a milder broth give pho a somewhat mellower taste profile than ramen, but it's still first-rate comfort food. The reasonable prices are a comfort, too.
226 Haverford Ave, Narberth, (610) 881-5111, pho-losophy.com
Pho Street
This is your spot if you've been itching to try a bahn mi stuffed with a choice of beef or chicken, cucumber, cilantro and pickled carrots and radishes. It's a little like a hoagie, save the spicy chili sauce.
1001 W Lancaster Ave, Bryn Mawr, (610) 527-1413, phostreet.com
Poseidon Asian Cuisine
The former Red Hound Grille is now an exceptional Asian fusion destination where presentation excels. Even the lunch special—three maki rolls and miso soup—is too pretty to eat. Almost.
128 Paoli Pke, Paoli, (610) 812-3333, poseidonpa.com
Rosalie
View this post on Instagram
Executive chef Merick Devine has a lock on gnocchi. We recommend it either alla romana style (pork shoulder, beef short rib and pork sausage) or with Kennett Square mushrooms, Fontina and eight-year balsamic. Try the Black Manhattan cocktail (and thank us later).
139 E Lancaster Ave, Wayne, (610) 977-0600, rosaliewayne.com
Sher-e-Punjab
At this Media staple, chef Zail Singh Shergill's masalas and paneers are the true standouts, with vegan and gluten-free options also holding their own. Don't miss the live music on Friday and Saturday nights.
208-210 W State St, Media, (610) 891-0400, shere-e-punjab.com
Songsan Korean BBQ
Sizzling sounds and the savory aroma of tableside grilling greet you the minute you walk in the door at Songsan. Protein options include marinated beef, chicken and pork belly, with sides like egg souffle, miso soup, kimchi fried rice and Korean pancakes. BYOBers can pick their poison from the international beer selection at Rittenhouse Deli next door.
66 Rittenhouse Pl, Ardmore, (610) 642-3184
Taku Japanese Steakhouse
The revamped interior at this former sports bar truly impresses, with sizzling grill tables, a full bar and a few intimate but vibrant nooks that promote indulging in stunning culinary presentations. The chef's special sushi omakase sampler offers seared king salmon, yellowtail, unagi, thick slices of bluefin tuna and more. And the hibachi filet/lobster combo is a splendid blend of land and sea.
330 Goddard Blvd, King of Prussia, (484) 751-5162, takukop.com
Teikoku Restaurant
View this post on Instagram
Master sushi chef Koichi Aoyama has a way of incorporating nontraditional tastes in a way that surprises even the most jaded fresh-fish aficionado. Case in point: the spicy yellowtail ceviche, its yellow pepper, red onion and jalapeño nicely offset by refreshing orange chunks. The spacious interior's teahouse setting and water features make this a great date-night spot.
5492 West Chester Pke, Newtown Square, (610) 644-8270, teikokurestaurant.com
Tiffin
Indian cuisine typically has a reputation for heat, but Tiffin's thoughtful blending and layering of spices rarely overwhelms. Our go-to is the butter chicken, with a sauce that's creamier, sweeter and less acidic than anywhere else.
847 W Lancaster Ave, Bryn Mawr, (610) 525-0800, tiffin.com
Tiramisu Ristorante
This old-school staple shouldn't be overlooked. The Roman Jewish artichokes are a must—just tender enough and enhanced by the tang of shaved Parmesan.
720 Lancaster Ave, Berwyn, (610) 906-3299, tiramisuberwyn.com
Veekoo Asian Cuisine
View this post on Instagram
The entire menu at Veekoo is marked by its freshness and creativity. We recommend a one-time splurge (at least) on the impressive 31-piece Love Boat, featuring a chef's choice of sashimi, sushi and rolls.
Various locations, veekoorestaurants.com
Welcome to the Avenue
If you've never experienced slow-cooked oxtail stew, we highly recommend giving a rich, savory bowl of this stuff a try. Think braised beef short ribs, but with a deeper flavor—and the stock is loaded with vegetables. This colorful BYOB is worth the trek.
107 E High St, Pottstown, (484) 752-4076, welcometotheavenue.com
The Whip Tavern

This rustic British-style pub has been serving "Whipsters" in Chester County since 2005. Traditional favorites include the Scotch egg, bangers and mash, Welsh rarebit and shepherd's pie. The wild game specials are also exceptional, and the quaint bar pours a comprehensive list of European ales and ciders.
1383 N Chatham Rd, Coatesville, (610) 383-0600, thewhiptavern.com