The third annual Taste of Ardmore comes to Ardmore Toyota on Nov. 10. Not sure what the event is all about? Main Line restaurants will offer appetizers, entrées and desserts to hungry event-goers. Look for a martini bar by Philadelphia Distilling and beer from McCloskey's, plus food from Plate, A la Maison, Firinji, Primavera Pizza Kitchen and Yeats Pub, to name a few.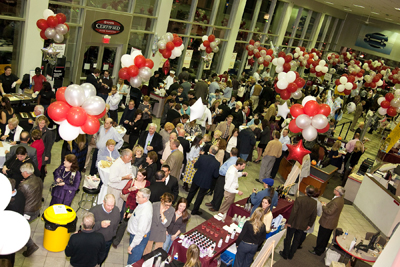 This year, there will also be a fashion show of clothes and accessories from Suburban Square and other local stores, all highlighting the latest styles. Some participants include Janice Martin Couture, Lilly Pulitzer, City Sports and Ardmore Eye Care. Look for raffle prizes and goodie bags, too.
Proceeds benefit the Ardmore Initiative. $50. 5:30-8 p.m. Visit tasteofardmore.com.
» More Main Line Dining News and Events
» Sign Up for MLT's Free Weekly Dining Newsletter