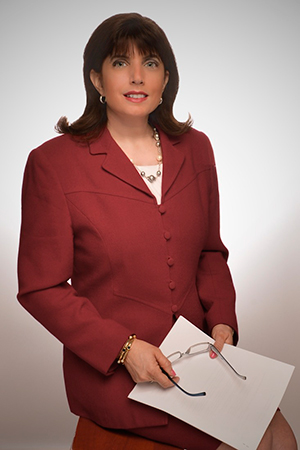 Beth H. D'Andrea, CFP®
Life has (or will soon) changed as you know it, but it has certainly changed for the better. Parenthood brings with it a whole new world of financial considerations and responsibilities. It's time to give your finances a refresh and prepare the nest for your most precious asset so that you can relish this joyful time.
1. Update your health plan
Although your health care plan may have covered all of your doctor visits and hospital care during the pregnancy and birth of your new bundle of joy, they won't automatically add your baby to your health care plan. You actually have 30 days to add your child on your plan. No need to wait for open enrollment—this is considered a life event that allows you to make changes out of the regular cycle. You may even want to re-examine all of your health care options and switch to a different plan, if that makes financial sense.
2. Build your estate plan
There has never been a better reason to put together your will and other estate planning documents. It's not just you and your spouse anymore—you've got someone else to care about and you need to know they will be cared for in an unexpected circumstance. Get the 'Big Four' documents taken care of: Will, Living Will, Health Care Power of Attorney and Financial Power of Attorney. These are advance directive documents used if something should happen in an emergency. Your will is the only place where you can name someone to take care of your child if something should happen to you.
3. Search for life insurance
When it was just you and your spouse, life insurance may not have been a top priority. You may have surmised that if something were to happen to one of you, the other could continue in their current lifestyle. Children change this equation. It's time to look for term life insurance for at least 20 years that will protect you and your family until your child is through college.
4. Save, save, save
Kids are expensive. Not only do they need diapers and formula, but eventually they will want to be on baseball teams and take karate lessons. Take some time to begin to work on your budget to make sure your Freedom Fund is fully funded and then some.
5. Save more with a 529
College is expensive. The earlier you start to save the better off you will be prepared for the second biggest investment of your life.
6. Update your beneficiaries
Now you have a new beneficiary! Make sure that as part of your estate planning you understand how to include your children properly on your beneficiary forms. When you name a beneficiary on a document, like a retirement fund, it supersedes your will—so it's important to check these regularly as things in your life change. You name beneficiaries on employer retirement plans, IRAs, insurance, annuities and some other investments. Check it all out so that you know you are truly planning to protect your family.
For new or expecting parents, financial planning can ensure that you are prepared for the milestones parenthood brings and safeguard your most precious asset.
If you'd like to know if you are on track to reach your own financial goals, call 484.875.3072 to schedule a Comprehensive Financial Review.
PlumTree Financial Planning helps people get comfortable with their finances and make informed financial decisions by providing guidance on investments, tax-, insurance-, and estate planning.
(484) 875-3072
Email: bdandrea@plumtreefp.com
PlumTree Financial Planning has 5 offices to serve you: Malvern, Radnor, Bala Cynwyd, Philadelphia and Plymouth Meeting.